Welcome
Dear Friends and Colleagues,
It is our great pleasure to invite you to the Membrane Trafficking and Organelle Biogenesis Meeting (MTOB), which will be held in Sorrento from 14 to 15 October 2018.
As is the tradition, the meeting will bring together experimental scientists to focus on recent advances in organelle structure, function and biogenesis, protein trafficking, exo-endocytosis, autophagy and lipid biology.
As a keynote invited speaker, we will host Ludger Johannes , Research Director at INSERM. Since 2001, he is heading the Traffic, Signaling and Delivery Group in the Cell Biology Department of the Curie Institute, Paris, France. His research aims at establishing fundamental concepts of endocytosis and intracellular trafficking. The Johannes group has made various major contributions in the field of endocytosis. His research is remarkable for the advanced imaging tools he exploits to remain at the forefront of science.
The date and setting of the conference have been chosen such that participants may combine their travel arrangements, as immediately after our meeting at the same venue the FEBS Golgi meeting will be held. Junior scientists (under 35 years) who will attend both meetings are eligible for an ABCD-sponsored travel fellowship. Awardees will be notified at least a month in advance of the meetings.
We hope that the meeting will provide a great opportunity to share new ideas, foster collaborations, and encourage young researchers in the field.
We are very much looking forward to welcoming you to Sorrento in October.
The organisers,
Eelco van Anken & Simona Paladino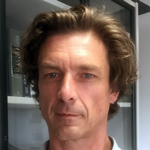 Eelco van Anken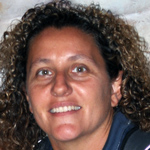 Simona Paladino

Certificates of Attendance are available through your personal myMTOB area (myDocs tab).

The Abstracts book is available through your personal myMTOB area, (myDocs tab).
Deadlines
Registrations & Abstracts:
EXTENDED TO
7 September 2018
Early bird payments:
7 September 2018
Organising Committee
Eelco van Anken
San Raffaele Scientific Institute, Milan
Simona Paladino
University of Naples "Federico II"